All Your Dental Care Needs Under One Facility
Efficient preventative care is the key to having a healthy smile. Consistent checkups will allow our team to diagnose oral cancer, gum disease, and tooth decay before they spread and become a problem.
Management of your teeth with fillings, root canals, and crown options with the goal of improving your dental health is our specialty.
We have the newest equipment and technology to take care of you in a safe and comfortable environment. Our services include wisdom teeth surgery also.
With our in-house lab, we can service your relines and repairs efficiently and affordably. Our denturist will plan and design your dentures for a custom fit and look.
Implants are used to replace one or more teeth or to stabilize a denture. These titanium wonders are the closest dentistry has come to providing patients with their 3rd set of teeth.
Sedation dentistry is a safe and effective method to make dental treatment anxiety-free. Let us help you decide which sedation option is best for you.
This treatment gives patients the security and stability that denture wearers dream of. It is a groundbreaking procedure that is very effective.
Concept Dental is proud to offer the denturist services of Szilard Zombor, D.D. He has 30 years of experience in creating beautiful smiles and literally changing patients' lives from embarrassment and withdrawal to confident and outgoing.
He has an in-house dental lab at his disposal where he can serve the needs of our dental/denture patients, whether it's a simple repair or a full smile makeover, all under one roof.
One of the many advantages to a denture patient having new dentures planned and created by our denturist really begins from the ground up. Szilard specializes in creating custom, patient-specific dentures, unique to each and every patient he sees.
Here are some of Szilard's services:
In addition to full dentures, Szilard also fits patients with partial dentures. Partial dentures are made for patients who may be missing some, but not all, of their natural teeth. These circumstances are often complex and challenging.
Szilard has many different options for restoring smiles with partial dentures, depending on the patient's specific needs
and circumstances.
Partial dentures are basically made from 2 types of materials: denture acrylic or a type of dental-grade metal or a combination of the two.
Acrylic partials are often referred to as "flippers" or "temporary or transitional partials" as these are typically made to be a "stop-gap" or temporary solution until a permanent restoration is completed for a particular patient.
An example would be if a patient loses a front upper tooth and needs a flipper partial to replace it until either a new fixed bridge or implant crown would replace the flipper. This way, the patient does not have the embarrassment of being without a front tooth while undergoing more permanent treatment, which may take months or years, depending on the individual's
dental circumstance.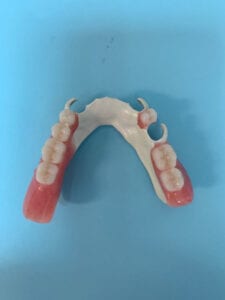 A more permanent partial is a cast metal partial. These are generally made from a cast chromium cobalt metal substructure in combination with denture teeth acrylic. In some circumstances for patients with allergies, the substructure metal can be changed to either a gold alloy or titanium base.
The fabrication of the partials are made in a similar path to those with full dentures, and a wax try-in appointment is included to ensure a perfect color and shape match to the remaining natural teeth, ensuring maximum dental privacy.
Denture Relines and Repairs
Szilard can reline or refit your existing dentures on the same day. Relines are the process in which an impression is made inside your existing denture (partial or complete) to form a new intimate fit to your gums. Szilard's patients have minimal time without their dentures when having relines completed. Unlike many other dental offices that need to send the reline out to a lab, Concept Dental has an in-house lab, allowing the reline to be completed within a few hours.
One of the simplest and most valuable services Szilard offers is a same-day denture repair. When a denture is broken and needs repair, Concept Dental's in-house dental lab can handle the majority of repairs on the same day and often  while you wait.
Concept Dental is pleased to be able to offer our patients the option of sedation dentistry. We often have fearful, anxiety-ridden patients who quite frankly do not like the sights, sound, or smells associated with their dental visits.
Sedation dentistry is a safe, effective method in which our dentist, Dr. Taylor Berry, can make our patient's dental treatment anxiety-free.
Sedation dentistry is a safe and effective way in which many of our "fearful" patients can eliminate the stress of their dental treatment. Our dentist, Dr. Taylor Berry has several methods in which he will be able to sedate his patients including oral medication, nitrous oxide, and IV sedation. He will thoroughly discuss which sedation option will be ideal for your particular circumstance.
Sedation dentistry is a viable choice for any patient who chooses an anxiety-free dental appointment. Many patients choose this method for these reasons:
Fearful of the dentist
Previous dental experience was negative
Patients who have difficulty with sights, sounds, and smells of their dental treatment
Having difficulty getting numb
Need/want extensive dental treatment with limited appointments
Have a bad gag reflex
Patients who fear needles and shots
Patients often describe that they don't remember anything with respect to their dental appointment, sort of a selective "dental amnesia." Many patients describe it as a "dream experience."
Our dentist will keep you in the office until he feels you are ready to go home. You will be tired and your driver (usually a family member or friend) will then take you home to relax. Due to the effects of your sedation medication, you will not be allowed to drive.
You may still feel the effects of the medication and possibly sleep the rest of the day away. An adult will need to remain with you until the medication wears off. The next day will be a normal one with little or no memory of your previous day's dental treatment.
Dr. Berry is highly trained and experienced in this dental specialty. He has additional training and credentials to allow practicing sedation dentistry. Our patient's vitals are monitored closely by the dentist throughout the dental appointment and therefore is extremely safe and is an effective choice for many of our patients.
To learn more about sedation dentistry from Concept Dental, please call (425) 697-3907 and we will be happy to answer any further questions you may have.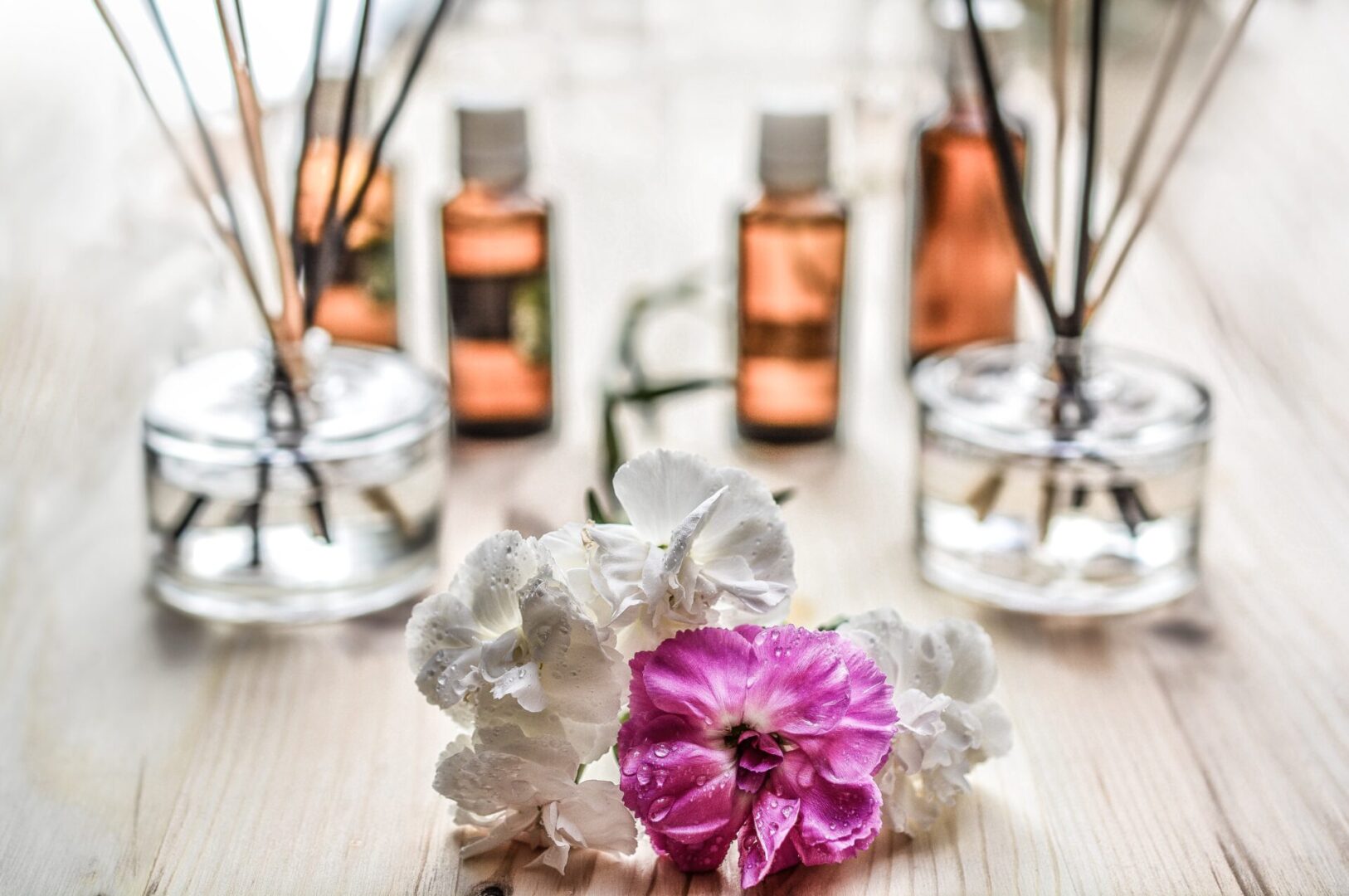 Mini Dental Implant Stabilization System
Concept Dental Offers Mini Dental Implant (MDI) Stabilization System
Imagine this!
Visiting Concept Dental in the morning, have mini implants placed in less than 2 hours. That afternoon, eating a light, comfortable meal, having a pleasant conversation, laughing and speaking with confidence. Your denture feels secure and is being held firmly in place.
All of this is available with MDIs placed at Concept Dental.